The Government is taxing employer-provided bikes at 64%, which limits the uptake of cycling. Employers are exempt from Fringe Benefit Tax on providing car parks to staff, but not bikes. That needs fixing. Please make a submission to even the playing field, and help more people get on bikes.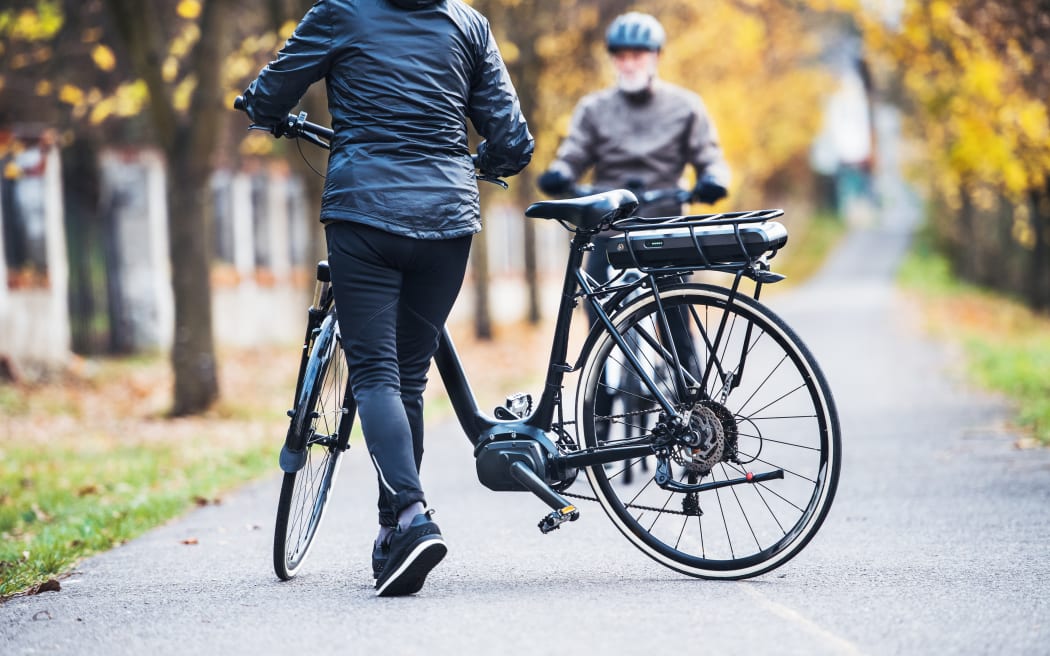 Background
New Zealand employers want to do their part to reduce emissions, but businesses today are being taxed at 64% on any bikes they provide to staff, an example of our Government failing to act on the Emission Reduction Plan.
Unlike the United Kingdom, Germany, and other European countries, New Zealand has no 'Bike to work' scheme. It instead chooses to heavily tax employers keen to provide bikes to staff for commuting.
Globally, bike-to-work schemes are used to motivate commuters to jump on a bike instead of using their private car; reducing emissions, and congestion, and improving personal wellbeing. 
In 2021 the Clean Transport FBT exclusion bill was introduced into parliament to exclude tax from business-supplied bikes, however, these changes have been omitted from the current taxation bill revisions. 
Within the Emissions Reduction Plan, the government has outlined repeatedly the need to increase commutes by active modes, stating the need to undertake initiatives to increase the use of bikes and e-bikes. 
Auckland and Christchurch plan to have 10% of urban journeys completed on bicycles by 2030, collectively working towards this goal by investing over $600 million in new cycleways. Without change at a central government level, taxation on bikes for commuting will limit how these cycleways are used. 
Shutl, a Christchurch-based ebike subscription provider is working with employers who want to improve staff commute habits by providing ebikes-as-a-benefit. Shutl finds many employers are paralyzed. 'Employers want to do good for their staff and community, but the 64% tax addition blows the cost out of the water', says Connor Read from Shutl.
The success of international 'Bike to work schemes' is needed in New Zealand to curb our high car dependence. The UK scheme doubled the number of cyclists in the last decade, with half of the scheme users being new to cycling.

Here's Connor Read on RNZ with Jesse Mulligan: Why taxes are deterring companies from encouraging staff biking.

Take action today
2. Either use your own words about how better access to employer-provided bikes would affect you,
or copy the comment below into the Comments section
New Zealand has one of the highest car ownership rates in the world, our car culture is terminal for our community and planet. Nationwide only 1% of journeys are completed on bicycles, despite cycling being one of the cheapest, cleanest, and healthiest modes of transport. 
Our emissions reduction plan outlines the need to incentivize the adoption of bikes, and e-bikes, in our urban centers as we require a significant mode shift to bikes to achieve our emission targets. Councils in our largest cities are investing $1b in cycleways to create safer cycling corridors, with a unilateral target of urban trips on bikes to 10% by 2030. 
The capital cost of purchasing a bike is seen by many would-be-cyclists as an insurmountable barrier, a challenge that has been overcome by many European countries by implementing a bike2work scheme. Across Europe bike2work schemes enable employers to provide bikes/e-bikes to staff exempt from tax, often seeing staff gaining access to bikes through a salary sacrifice and saving upwards of 40%. 
As an example, the United Kingdom bike-to-work scheme has doubled the number of cycling commuters over the last decade. Over 400,000 individuals have used the UK scheme, with 50% of applicants completely new to cycling.. Retrospective investigations into the UK scheme have shown a 2:1 cost/benefit ratio, where reductions in NHS costs have outweighed the tax revenue lost through the exemption. 
In 2021 the 'Clean Transport FBT Exclusions' bill was introduced into parliament to add FBT exclusions for employer-provided bikes/e-bikes, aiming to incentivize the adoption of active and clean methods of commuting. In the current reading of the taxation bill, the proposed new sections have been omitted. Omitting the FBT exemption denies the ability of New Zealand to implement a bike-to-work scheme, in contradiction to the initiatives outlined in our emissions reduction plan. 
References
3. Either use your own words, or
Copy recommendation below into the recommendation section
As a nation, we must incentivize a habit change to transform our urban transport ecosystem. Increasing the number of people commuting on a bicycle only has positive effects:
Reduction in emissions from private transport.

Reduction in transport costs for New Zealand households. 

Reduction in congestion and damage to our roadways. 

Increase in the physical and mental well-being of the public. 
We must implement section CX19D from the Clean Transport FBT exclusions bill to achieve our targets outlined in the emissions reduction plan. 
Implement section CX 19D from the Clean Transport FBT exclusions 
"A benefit that an employer provides to an employee in the form of assistance with the provision of a bicycle to enable the employee to travel to and from their home to their place of employment is not a fringe benefit if the assistance is provided by— (a) the employer providing a bicycle to an employee; or (b) the employer purchasing a bicycle for an employee; or (c) the employer reimbursing, in whole or in part, the employee for the costs of employee's purchase of a bicycle"