Cycling advocates say it has never been more urgent for government, councils, and business to invest in biking. As petrol crosses the $3 mark, people desperately need alternatives to driving.
Cycling Action Network spokesman Patrick Morgan says councils, the Government and workplaces need to shift up a gear to soften the impacts of high fuel prices.
"Let's double-down on biking to ease pain at the pump."
"People love the freedom and convenience of riding bikes, but they need safe and convenient bike lanes."
"With high petrol prices causing hardship, we urge councils to meet the demand for cycling by investing in bike lanes, low-traffic streets, bike parking, and cyclist training."
He says that while not every trip can be made by bike, as 2/3 of urban trips are less than 6 km, many can be. "E-bikes and cargo bikes, which can carry children or a week's groceries, are a viable replacement for many trips."
"This is the perfect time for the Government to extend EV subsidies to e-bikes."
Mr Morgan says business can play a part too. "Many workplaces provide secure bike parking, fleet bikes, and changing facilities for staff. These are great ways to encourage people to bike, and to lower their travel bills."
"Every person on a bike means one less car, and eases household budgets. More biking is good for business."
Cycling costs 7 cents a kilometre compared to more than 70 cents for a car. Cycling provides exercise that helps keeps people fit and happy, so it reduces costs to the health system. Cycling cuts pollution and congestion, both of which cost New Zealand over a billion dollars each per year.
Mr Morgan says rising fuel prices are driving people out of their cars, and they are rediscovering the convenience and fun of cycling.
"New Zealanders love cycling. Bikes outsell cars. There are 1.7 million people already riding for recreation, fitness and pleasure. Many would like to use their bikes to get to work, school or the shops, but are deterred by the lack of bike lanes."
"With high fuel prices here to stay our councils, Government, and employers need to ensure cycling is a viable choice."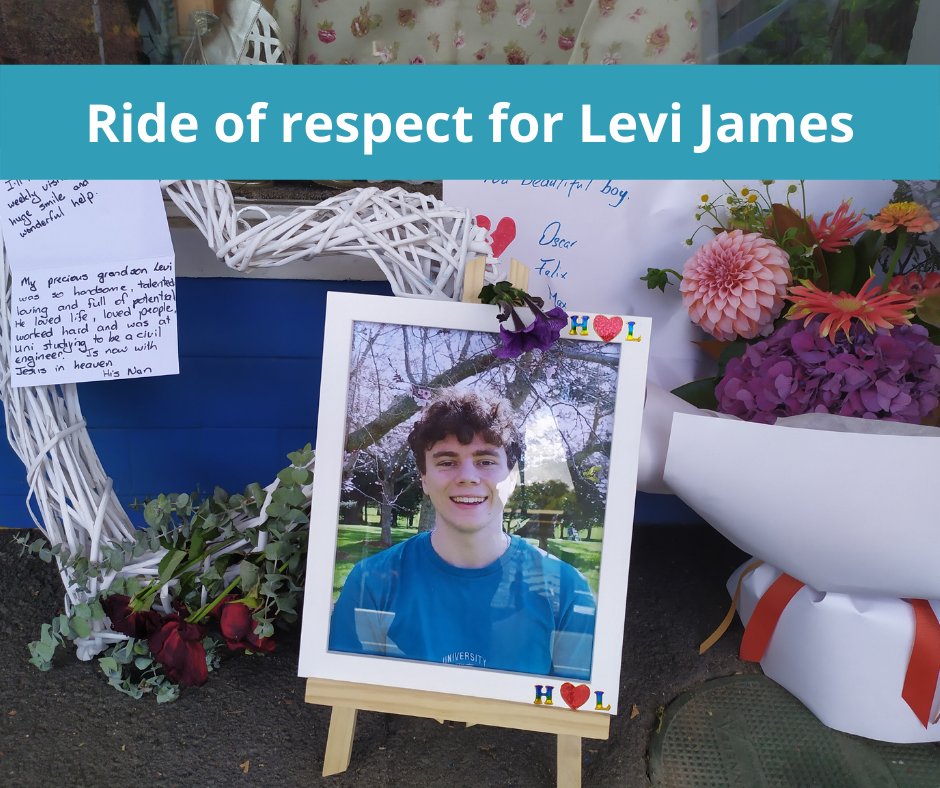 Bike Auckland invited Auckland's wider community to join a ride of respect for Levi James, who was killed while cycling at Royal Oak on 5 March. Around 120 people attended. Levi's father and brother came and said a few words thanking Bike Auckland. You can read more at Where do we put our fury and our grief?
It's all too common to hear a story of having a bike stolen. Bike Auckland have chosen 529 Garage, which has shown success overseas, as our champion to tackle bike theft.
Read on to learn more about why we chose it, and other ways that you can keep your bike safe. (Source: Bike Auckland)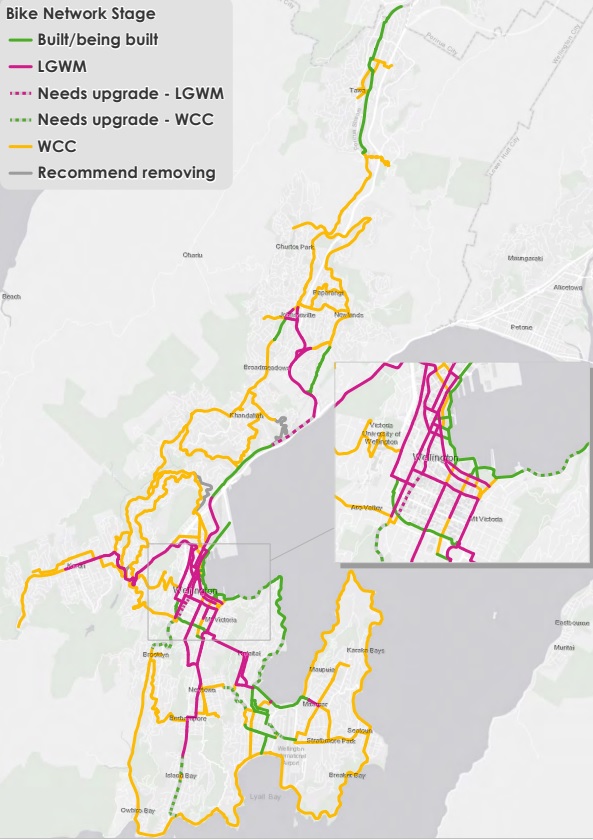 Wellington City Council has approved a bike network plan that would see separated cycleways on more than 20 per cent of Wellington's streets.
It will be a huge upgrade from the current 23 kilometres of dedicated bike lanes in Wellington. The 166km Paneke Pōneke bike network plan for Wellington received the green light from councillors after several months of public consultation.
"This represents a sea change for the future of Wellington's transport," cycling advocate Patrick Morgan said. "It's the single biggest improvement to our transport network this century." (Source: Stuff)

Calling Taranaki bike advocates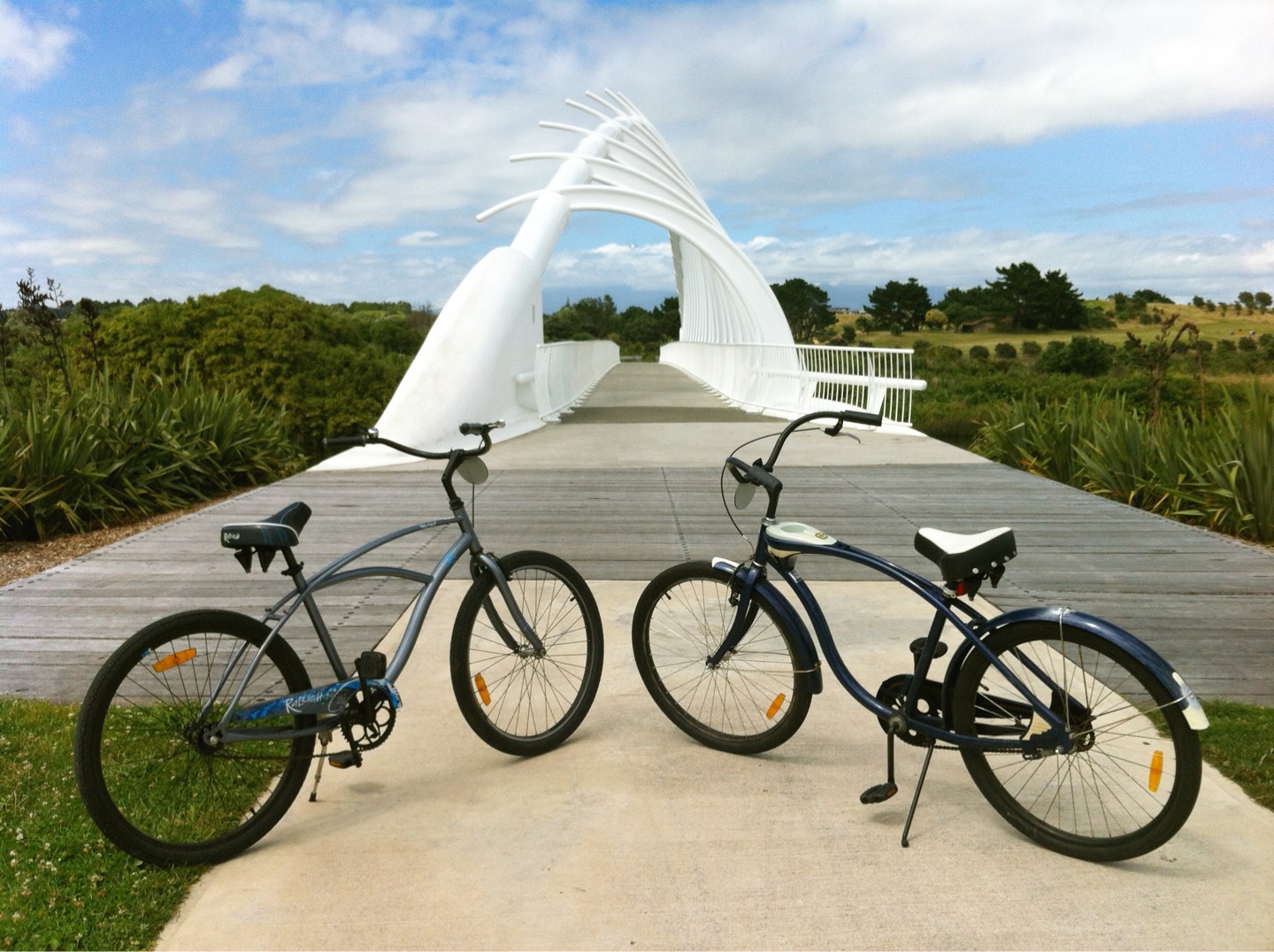 We're looking for people to help to make Taranaki a better place to bike. Please get in touch with Jenn.O'Connell.

Christchurch cycleways progress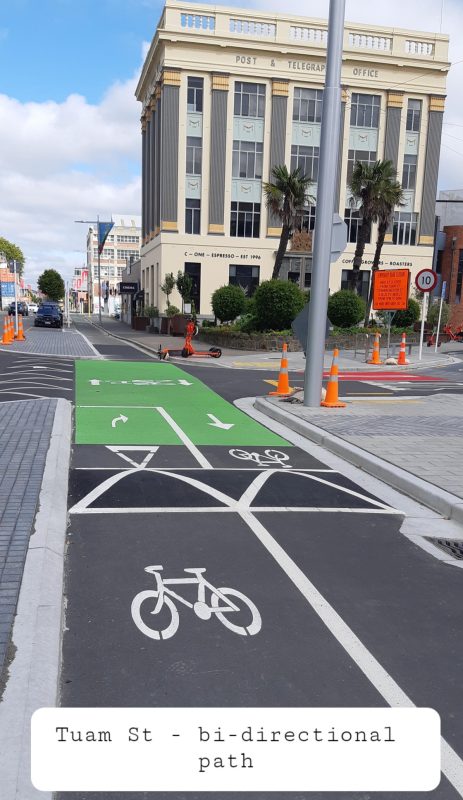 Even with the usual summer holiday slow down and Covid there has been a lot of progress on cycling infrastructure around Christchurch. Spokes Canterbury member Robert Fleming showcases what has been happening.

Book review: The bikes we built: A journey through New Zealand made bicycles, by Jonathan Kennett
Published by the Kennett Brothers, 2021, Price $49.90, Hardback, 160 pages, printed in New Zealand. Reviewed by John Rhodes, Greytown
Although I collect books about bikes and cycling, I could not have imagined this one. It never occurred to me that such a book could exist, or that we have in Aotearoa such rich material for it in such quantity.
But it did occur to Jonathan Kennett, and the result is an extraordinarily fine contribution to the New Zealand cycling library that he and his brothers have published over recent decades.
Kennett travelled the length of New Zealand to find the historic machines that grace these pages. He writes of engaging with the people who collect them: 'We disappeared together into a world that no longer exists, of forges and lugs and pinstriping. A time when the humble bicycle was not so humble, and everyone knew the name of the craftsman that built the machine they rode.'
The book opens with a richly illustrated and thoroughly researched introduction tracing the historical development of the social, political and economic context in which the bikes were made—New Zealand history seen through the lens of bicycle manufacture.
Then to the bikes themselves. To read and savour The bikes we built is like visiting a Kiwi cycling museum. Jonathan starts with the earliest bicycle known to have been made in Aotearoa, an 1869 Duke of Edinburgh velocipede, and ends with a high-tech gravel tandem built by Jeff Anderson of Rotorua in 2021. In between, in mainly chronological order, are 58 others.
The bikes are in four themed sections: 'Cycle Mania', about the cycling boom of the late 19th century; 'The Safety years', about the first half of the 20th century; 'The Industry Boom', highlighting mass production by Healing and Morrison in the 1970s and '80s; and finally 'Innovation and Art', about small-scale manufacture since 1990.
Aficionados of classic bikes will instantly be attracted by machines like the 1953 Comet on the cover, meticulously restored by Adrian Thornton. But this is not just a book for the dropped-handlebar / skinny-tyre fraternity. Kennett casts a wide, non-elitist net that includes all aspects of Kiwi cycling: the Akrad Flyer trike, the Chopper, the Raleigh Twenty and the Reiker postie bike.
It intrigued me to learn that under the protection of import restrictions, the frames, forks, rims, mudguards, handlebars, seat posts and cranks of the thousands of ten-speed machines built here in the 1970s were made (in Morrison's case under licence to Raleigh Industries), from New Zealand steel. Healing Industries alone produced 700 a day.
Bicycle collectors up and down the country gave the author access to their machines. Some are lovingly restored to pristine condition, while others show the ravages of time. Exceptionally good photography, by the owners and by Kennett, shows each bike in its entirety and in detail: head badges, pedals, stems, gears, brakes, cranks and hubs. The photographs alone are a bike-lover's delight.
It seems petty to raise a couple of gripes; but Jonathan's misuse of the term 'cog' for 'sprocket' is irritating. And I'd have liked more details about bottom brackets, chainsets and gear mechanisms. But these are minuscule defects in a triumph of research, writing and design that contributes significantly to Aotearoa's history.
When they put me in an old folks' home, this is one of the dozen or so books (including The Dancing Chain, One More Kilometre and We're in the Showers, Cycling's Golden Age and the Kennett Brothers' own Ride) that I'll take with me.
It's that good. BRAVO!
We need your help. There's never been a better time to get involved in bike advocacy.
- We need safe streets, but our cities have been far too slow to protect us.
- Bike lanes are climate action
- Bike tourism and e-bikes are booming. How can we help get more people on bikes?
- How do we share our love our cycling with kids and young people?
- Why are we waiting so long for a Safe Passing Gap law?
Save the date and join us at our AGM, online at: https://meet.google.com/ozq-hwqa-byw
If you are interested in volunteering for the CAN Board, please get in touch with Board Chair, Dea Majstorović (she/her) <dea.maj@gmail.com>
Have your say on Road User Charges
Are fuel taxes and RUC past their use-by date? The Ministry of Transport is consulting to find better ways to pay for transport infrastucture and facilities. Information can be found here along with a submission / survey forms. This submission closes on 22 April 2022. Alex Dyer is writing a CAN submission. Get in touch with your ideas.

Streetscapes

Since 1955, New Zealand has prioritised cars in the design of our cities and streets. But what does that mean for anyone who isn't behind the wheel? ( source: NZ Geographic)
The man challenging anti-cycling trolls to change their ways - Andrew Tierney is part of a new breed of cycling activists in the UK tackling a rise in online abuse head-on.(Source: UK Guardian)
RIP Brian Lambert

Wairarapa's cycling community is mourning the death of one of the sport's local legends. Brian Lambert died early Wednesday morning after a decades-long battle with Parkinson's disease. He was 70.
Lambert became a legend in 1984 when he cycled the 650km from Auckland to Wellington in a record time of 19 hours, 59 minutes, and 27 seconds – a record that still stands. (Source: Wairarapa Times-Age)

Help CAN achieve more
Help us achieve more
- be our tailwind
Don't you hate it when they pass you too close or cut you off?
Do you want attractive and safe cycleways?
Are you shocked that only 2 percent of our kids bike to school?
Cycling Action Network is a people-powered movement for a better New Zealand. We speak up for you. We rely on you. Here's our achievements since 1997.
Donate today. With more of us, the stronger our voice. CAN needs your help to fund the work that's needed. Please contribute today.
Follow us on Twitter @CyclingActionNZ @PatrickMorgan
About Cycling Action Network
CAN is New Zealand's national network of cycling advocates. We work with government, local authorities, businesses and the community on behalf of cyclists, for a better cycling environment. can.org.nz
Greetings and thanks for supporting Cycling Action Network.
Make sure all your friends and family have joined up, and if you want to get involved, please volunteer!